A fresh alternative to the conventional Nursery School.
Through education and nurturing we will foster an attitude that makes children feel encouraged, excited and expectant with an enthusiasm for life.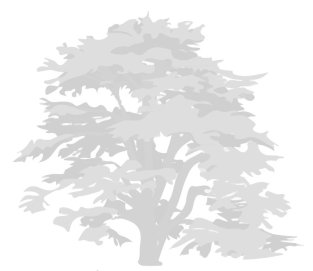 The name Cedar Crest has been researched and carefully chosen, depicting our philosophy and culture that will become synonymous with Cedar Crest Nursery School.
The Cedar Tree is known for its strength. The roots of the tree run deep into the ground planting the tree firmly and enabling it to grow both tall and widespread. The branches of the cedar tree are thrown out horizontally from the parent trunk, which provides adequate strength and stability to support further growth and development of the branches.
Cedar derived from the tree is also known for its healing, purification and spiritual protection properties. Its spiritual properties are said to promote peaceful thoughts and help one to find inner strength. The cedar tree stands proud and tall, towering above other trees, its stature represents calm inner strength. Similarly crest indicates the peak or summit.
This lush analogy is what we build our philosophy on. Cedar Crest Nursery school is a place where children will be given a firm foundation, which will allow them to flourish and grow boldly. The foundation will be grounded in solid educational principles and balanced with the nurturing of self awareness, self discipline, individuality, inner strength and confidence.
Our goal is to provide all our children with the life skills they need to create success for themselves in a modern world.
We believe that children can start learning life skills from as early as two years old. We will cultivate these skills in a creative manner that is adapted appropriately for each age group. Life skills addressing self esteem, bullying, emotional intelligence, communication skills, anger management, social skills and thinking skills are what will ensure that when our children at Cedar Crest Nursery school, branch out in different directions for formal education i.e. primary schooling, they will stand tall and stable and be proudly equipped to manage themselves within the modern schooling system. They will have cognitive and emotional competence along with life skills that translate into appropriate attitudes and behaviours.
At Cedar Crest Nursery school, we support the research that shows that boys and girls learn differently and we will endeavour to structure our programmes and approach to dealing with the children in a way that accommodates these differences.
Age groups
* 18 months to 2 years
* 2-3 years
* 3-4 years
* 4-5 years
* 5-6 years (Grade R)
Benefits
Small intimate groups (16 per class)
18 months to 2 years – (14 per class)
Spacious premises
Nutritional meals (rotating every twenty days providing adequate variety)
Times
Open at 7am daily for early drop offs
½ day – 12h30
¾ day – 14h30
full day – 17h30
Open March, June and September school holidays
Closed for December holiday – mid December to mid January